How To Give Your
Backyard Landscape Design
A Splash Of Creativity!
Your backyard landscape design has got to include some kind of water feature!
Its the private part of your property and even a small back yard can be a great place to enjoy the peaceful ambience of water.
Pond landscaping might seem daunting, but a small 3'x 4′ pond can also be really fun to plan and construct for you and your family.
Even a small pond is a really great addition to any yard. Fish, lily pads, water plants, waterfalls and fountains all add elements that raise the bar and add excitement.
And, ponds are not that hard to build. Dig a hole, line it with plastic (get the kind made for ponds), put an electric pump in it, run the hose from the pump out and direct its flow back in and there you have it!
Maintenance is a little more involved, but that's for another page. For more plans and ideas search: pond design and how design pond using the Bing Custom Search Box on the right of this page.

Too ambitious for you right now? Well, there are thousands of water features available for less than you would imagine.
Really. Go on Craigslist, search "water fountain" and see. And, unlike most things in your backyard landscape design and implementation, water features are much more than 
visual
 stimulators. They're
audible
 objects, too. A very small fountain beside a table and chairs or a bench may be all that's needed.
Maybe something in between a fountain and a pond? Great! Why not build a waterfall up the corner of the fence? Check with your city on the codes or regulations first. And always lay plastic wherever you will introduce water to the scene. Make sure you provide a basin at the bottom (like a tiny pond)
and remember to lay the water hose before you put all the rocks in place. The pump makes the water go up, gravity brings it back down. There's more to it, but that's really it in a nutshell. Search: build waterfall.
There are so many things you can do to achieve that sensation that somehow moving water brings about. Get in to a big box retailer, a landscape supply, water garden retailer and search online. Ideas and designs abound! Your creativity is the only limitation!
… for any questions, concerns or problems on a remodeling or landscaping project, just click the carpenter's pencil above. We'll get back to you within 48 hours with solutions or advice on where to get solutions.
We never charge for help or advice!.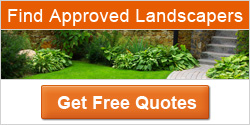 Recommended Reads....
Votes 90
Rating: 3 out of 5