GOOD TO KNOW BEFORE YOUR NEXT PROJECT!
It's a good idea to learn a few electrical definitions if you have a home improvement project planned and you're going to be working with electricity in any way. Now is the time to learn this information – not when you are knee-deep in your project.
Voltage
A simple way to look at voltage is to see it as the pressure within electrical systems, in a similar way to water pressure in water pipes. The more pressure, the more energy a conductor can deliver. Voltage is basically a way that the strength of the electric source can be measured.
Amperage
Amperage, called amps, is the electrical current's flow "rate." This will decide the electrical "demand" you can have. You can figure out how many amps are being used knowing the "watts" of an electrical device and the "voltage" on a circuit. For example, a 60 watt light bulb divided by 120 volts equals the amps (60 ÷ 120 = .5). So, 0.5 amps are being drawn by that 60 watt bulb.
Watts
Another of the important electrical definitions you should know is "watts." A watt is the measurement of the electricity used, or consumed. To figure out how many watts can be carried on a particular electrical circuit, multiply amps by volts. In other words (using the light bulb example above) 0.5 Amps x 120v = 60 Watts.

Circuit Breaker
A circuit breaker is a special switch in a Service Panel (called a breaker box by some) that can turn the electrical current on or off by toggling the switch or automatically (instantaneously!) by an electrical short or other problem.
240VAC and 120VAC
There are two voltage levels homes use; 120VAC (volts, alternating current) and 240VAC. Most new homes are built with 200 amp service today, existing homes usually have 150 and some older homes only have 100 or less!
Alternating Current
Alternating current (ac) is what most homes use today, meaning the voltage in the circuit is constantly switching from 0 to the maximum amount (120/240), and back to 0 again, called a "hertz" in electrical definitions. This term lets you know that this is "per second." So, if you have 60 hertz, it means that there are 60 of these alternating cycles happening every second!
Direct Current
Direct current (dc) is found in batteries where energy is stored. The current flow and voltage is always constant, and the voltage will be determined by battery size and type. Your car runs with a 12vdc (volts of direct current) battery. Solar, wind and other alternate energy sources are DC. These power systems for homes must be converted to AC by aninverter which changes the voltage to alternating current.
These electrical definitions are important for you to know for basic electrical work within your home. Pretty simple, but important to know. And, there's always the upside of impressing your friends when you drop a few of these at your next BBQ!
What home remodeling or improvements information are you looking for?. Try a local BING search of our site for your answers. The search box is in the right column, just enter your search term & CLICK!.
… for any questions, concerns or problems on a remodeling or landscaping project, just click the carpenter's pencil above. We'll get back to youwithin 48 hours with solutions or advice on where to get solutions.
We never charge for help or advice!.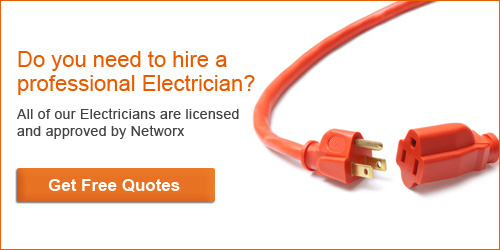 Recommended Reads....
Votes 59
Rating: 4 out of 5