THINGS TO DO TO KEEP YOUR FAMILY SAFE
Electrical safety in the home is of the utmost importance, especially since there are more than 600 people who die each year as a result of an electrical accident. Many injuries and electrical burns also happen, simply because it's easier than you think to hurt yourself with electricity.
And, everything that has a switch or plugs into an outlet can potentially kill you!
Since we use electricity every single day, sometimes we tend to forget about what a danger it can be. To keep you and your family safe, here are some important tips that will help you with electrical safety in the home. Before you decide to get elbow deep in a remodeling or decorating project that has anything to do with electricity, take a look at these tips.
What Electricity Can Do to Your Body
You may think that a night light is nothing to worry about, or that the electrical outlet could never seriously hurt you. In reality, it takes very little electricity to do serious damage. Perception of—actually being able to feel—electricity can occur at only 0.5 milli amps.
At 1 to 5 milli-amps, you may have contractions of your muscles. Pain begins between 3 and 10. Hit 30-75 milli-amps and you may experience respiratory paralysis … and heart paralysis can occur between 250 and 300 milli-amps. A simple 60 watt light bulb generates about 5000 mA (milli-amps)! Your power saw is about seven times that!! Also, 120VAC (normal household current) can temporarily paralyze muscles, thereby restricting your ability to let go.

SIMPLE TIPS TO REMEMBER
If you plan on doing any do-it-yourself projects that require you to work with electricity, there are some important tips you should follow. Knowing these will greatly protect you and your family and are imperative in maintaining electrical safety in the home.
• Check Cords on a Regular Basis
One important tip to remember is to check cords on a regular basis. Take a look at cords to appliances and other items within your home. They should never be cracked or frayed, or they become fire hazards. Ensure there is no furniture on cords as well.
• Don't Overload Outlets

To avoid electrical burns and other problems, two or three appliances or other electrical things are all that should ever be plugged in to one wall outlet. And don't overload your extension cords, either! One of the major reasons for electrical house fires is overload.
• Never Fix or Alter Cords
Do not remove the ground pin (that cylindrical pin that keeps the 3-prong plug from going into a 2-prong outlet) on plugs. Never tape a damaged cord … and if you must make a temporary fix don't use conductive duct tape! And never tape two extension cords together to make a longer one.
• Never Mix Water and Electricity
Another tip for electrical safety in the home is to never mix water and electricity. Appliances should not be in areas where they could contact water. If an appliance ever falls into the water, don't pull it out until you have cut the power atthe breaker box. Only then the appliance should be unplugged (using drywork gloves). You can now safely remove it from the water. Whenever you're working with appliances or outlets, make sure your hands are dry to avoid electric shock.
• Use GFCIs Where Appropriate
If you are remodeling in an area where water is used, particularly the utility room, bathroom or kitchen, by code you must use GFCI (ground fault circuit interrupter) outlets. These are special outlets that are designed to interrupt power very quickly so that you're not shocked. Once you have these outlets in place, test them on a regular basis. There are two buttons marked "TEST" and "RESET" on the face.
All outdoor outlets, by code, need to be GFCI and if yours are not, replace them. Its easy to do. Simply pull out the existing outlet and replace it with a GFCI outlet. See home electrical repair. As always, be sure the breakerswitch controlling the particular item or area is off before beginning. And make sure the new outlet (or switch) fits the wall plate (right).
• Be Extra Careful Around Electricity Outdoors
If you're working, cooking or playing outdoors, there are special concerns to keep in mind. Avoid using tools or electrical BBQ appliances in wet conditions or in the rain (even a slight drizzle is dangerous). Inspect the plugs on outdoor tools on a regular basis. If you use an extension cord, make sure it is the right one for your needs and one that is made especially for the outdoors. Outdoor extension cords are marked "Heavy Duty", "For Outdoor Use" or similar.
Your safety and the safety of your family is important, which is why electrical safety in the home is so important. Keep these tips in mind and always be very careful when working around electricity. You want to be around to enjoy your next do-it-yourself project, don't you?.
What home remodeling or improvements information are you looking for?. Try a local BING search of our site for your answers. The search box is in the right column, just enter your search term & CLICK!.
… for any questions, concerns or problems on a remodeling or landscaping project, just click the carpenter's pencil above. We'll get back to you within 48 hours with solutions or advice on where to get solutions.
We never charge for help or advice!.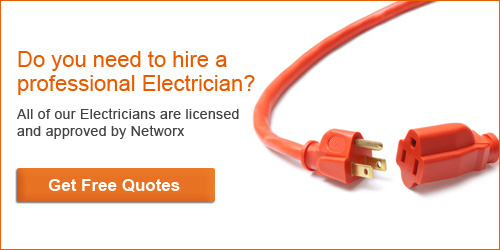 Recommended Reads....
Votes 90
Rating: 3 out of 5