Can Be Any Color You Want
Green kitchen cabinetsand countertops are a great way to start if you're considering "greening up" the kitchen in your home. Today you hear a lot about going green and help saving the environment, but most people don't have an eco-friendly kitchen.
Don't feel guilty about it! Focus on the things that you can do to make your kitchen a bit greener. Here are a few great tips and ideas for green kitchens that are easy to implement and they'll make you feel good too.
What Makes Cabinets Green?
Before delving into green kitchens and ideas for making them greener, first you may be wondering what "green" really means when it comes to kitchen cabinets or any permanent kitchen item. In this case, it's referring to practices in construction and design that make use of natural resources, helping to prevent environmental damage.
Although green kitchen cabinets, or countertops or anything else, may look the same as any others, a bit of research will help you discover the difference. Cabinets that are truly green do not contain unhealthy chemicals. They're also made out of materials that take into account their positive or negative impact on our environment.
What to Look for in Green Cabinets:
If you're starting to look into more Earth friendly kitchen cabinets, you'll discover you have more options than you may have anticipated. Just about any style can be friendly to the environment. In fact, you don't even have to purchase all new cabinets for your kitchen.
One green idea is to use the cabinets you already have, refinishing or painting them and replacing the hardware to improve the function and look of the cabinets without having to purchase brand new ones.
New hardware and a fresh coat of environmentally friendly paint is all you need. It's cheaper to go this route and you're reusing your cabinets, which is great for the environment.
Of course, if you really need brand new cabinets, 
there are a few things to look for to ensure you get greenkitchen cabinets. First, if you want hardwood cabinets, look for hardwood that is FSC certified. This third party certifies the wood to be both grown and harvested with practices that are environmentally responsible. Another option is to go with woods that have been reclaimed.
Maybe you are not a fan of a kitchen done in wood. There are other options to choose from that are green too. Metal cabinets, recycled aluminum, recycled glass, and even end grain bamboo are all materials that are green choices for cabinet materials.
Other Easy Tips for Green Kitchens!
New eco-friendly, green kitchen cabinets may be a big step for you to make, and luckily, there are other easier things to do.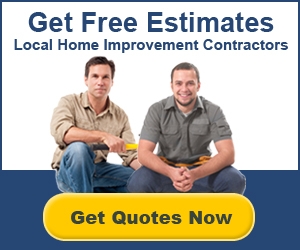 One great idea is to use fluorescent lighting in the kitchen, which can cut the energy use in half. Natural light should be used as much as possible.
Tubular skylights, costing less than $200, are great for the environment, not to mention your electric bill. Having a recycling bin or area in your kitchen is a great way to get your whole family recycling.
Simply using your microwave more often can cut down on the time it takes to cook meals, reducing energy use. Going with environmentally friendly flooring, such as bamboo or cork is a great green choice too.
Having a greener kitchen, wherever you start, is a great first step. And you can add elements little by little, including green kitchen cabinets. With a few changes here and there, you can make a very positive impact on the environment. For more green ideas, tips or information, browse this site and use the Bing Custom Search on the right -> to search the web.
… for any questions, concerns or problems on a remodeling or landscaping project, just click the carpenter's pencil above. We'll get back to you within 48 hours with solutions or advice on where to get solutions.
We never charge for help or advice!.
Recommended Reads....
Votes 99
Rating: 5 out of 5