(Two of These Three May be Hiding
inside Your Home Right Now!)
Home remodeling additions are expensive, no matter how you do it. But, if you believe that adding a room or an area would increase the value of your home significantly, then its worth consideration.
There are several ways to expand your living space. This means to build either into space you have in your home now or add on.
Here is a look at the three major home remodeling additions to consider, presented according to probable cost, from the least to the most expensive. They are; the basement, attic and actually adding on to your present home.
THE BASEMENT
Of all the home remodeling additions, the least expensive may be your basement. Converting your basement into additional living space or a games room including high speed Comcast internet service for all those "not to miss" online games can be an excellent investment that will pay off when you sell your home.
Building code requires habitable rooms to be 8′ high, floor to ceiling (7′ 6″ in some jurisdictions), with windows large enough for an average person to escape in an emergency. Safety is the only consideration. If you are creating a bedroom, you must include a closet. Electrical outlets must also be spaced, by code, at 8′ intervals and all framing must be standard 2 x 4 (minimum) construction spaced at 16″ on center.
As always, plumbing (if any) and electrical, at least the rough-in, will probably need a professional. You are doing this to make more money at closing, so plumbing should be carefully considered and weighed according to the ROI (return on your investment). Remember, drains must flow downhill. An extra bedroom, a family room, a game room or a media room, however, could be easy and profitable.
If you don't have a "finished" basement – one with a cement floor – you should consider getting a few estimates from local, bonded concrete contractors in your area before going forward.
THE ATTIC
Renovating your attic could be one of the home remodeling additions that might really make sense, if your joists are able to hold the extra weight of the framing materials, drywall, furniture and people. Your building department will help in the calculations, and advise if you need to add support. Check there first, before going very far with your plans.
If you have a nice, well built attic, you may be able to turn it into a beautiful living area, a playroom, an extra bedroom, or even a home office. Since you don't have to worry about the expense of a foundation, exterior walls, or even a roof, this could be a relatively low cost option.
Consider the ceiling. Roof pitch, gables and awkward areas may cause real problems. Consider how you're going to cover the underside of the roof. Will you plan to follow the roof line or make a flat span across as much of the space as possible? Will a flat ceiling take away some of the charm of a vaulted ceiling (with skylights)?
Access to this space will be important, too, as you'll want to create a fixed stairway going into the attic according to code requirements, and you'll need to plan where the stairs will begin. The safest way to start this project and be assured you're complying to code is to hire a licensed carpenter.
ADDING ON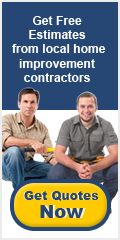 Finally, adding on to your home's existing footprint is another way (albeit the most expensive) to add some more living space.
Home remodeling additions that actually add a room can be more complex than remodeling the basementor an attic, too. When adding a room to your home's exterior, many things have to be considered.
Footing, flooring, framing, roofing, additional electrical, and so on. At this point, you need to decide if this addition will be worth the money. Local set-back laws will dictate how close you can build to the property line and other code requirements may come to play.
Talk to your local Building Department, which you can find by searchingbuilding department your town (ie, building department dallas tx) using the Bing Custom Search Box over on the right. Tell 'em what you have in mind!.
If, however, your home is under 1000 square feet, you should do some research. Homes under that size have a psychological disadvantage, especially if surrounded by much larger homes. Bumping your square footage up over 1000 might be a wise thing to do. First, talk to the building department in your locale, then talk to a few real estate agents and see what the areas around your home are like.
What homes are selling for, overall size and number of bedrooms/ baths, on average, they have is critical information in this economic environment.
Remember that in most states a room cannot be constructed without electrical outlets installed to code. And that requires a "licensed, bonded and insured" electrician.
YOUR BOTTOM LINE
You should do as much of the actual work as possible. All the charts and estimates concerning residential home remodeling additions ROI (return on investment) are based on contractors doing all the work at the current industry rate. Your project could possibly be half the cost if you eliminate some of the contract work and buy the fixtures and materials yourself.
That might mean you could seriously increase your profits at closing. There are many decisions to make no matter which way you go. If you can do everything yourself, however, and your only expense, except the rough-in electrical and a minimal amount of labor is materials, then today might be a good time to start your research.
… for any questions, concerns or problems on a remodeling or landscaping project, just click the carpenter's pencil above. We'll get back to you within 48 hours with solutions or advice on where to get solutions.
We never charge for help or advice!.
Recommended Reads....
Votes 135
Rating: 5 out of 5