GET THE HIGHEST PRICE IN THE SHORTEST TIME
Home staging strategies are important when it comes time to sell your home. You usually have two motivators. You have to sell because you're forced in some way or have accepted a job somewhere or you want to sell because you desire a better (for your current situation) place to live.
The first will have you thinking in terms of selling your home, generally taking a dive on the price, and the second will have you thinking about getting the most money you possibly can. If you need to dump it for any reason, look at what other homes in your locale are going for and offer yours for less. A lot less could mean a very fast sale.
Your market will be investors, flippers and bargain hunters. They won't care if you've taken the time to spruce and fix it up. The bottom line is all that's important to this group. If, however, you need to get top dollar, then you need some home staging strategies. This will involve understanding who would be the likely buyer with the most cash. In marketing terms, this is "your market." And any time you try and sell anything, you should always try and understand your market. Its not difficult here. You're in that group.
Your home staging strategies will center around your market. And, until you have a signed contract, your thoughts should be focused on making these people want your home over all the others they will be looking at.
Winning this horse race will involve a little work, some knowledge and a bit of psychology.
Let's start with pictures of the home. Once the for sale sign is up (and it doesn't matter to most potential buyers whether its a "FSBO" or a real estate broker's sign) you need to consider your flier. If you're using a Realtor®, be firm here. Most agents use a generic cookie-cutter template design that shows the front, kitchen, living room, back yard or deck and bathroom. They all, standing in the doorway, take pictures of the bathroom, no matter how small or boring and put that in the flier. Yawn.
Unless you bathroom is really incredible why bother? You should use only home staging strategies and images that SELL your home, not fill in a template. That may mean taking your own photos or working closely with your agent. What is it about your home that makes it different? What would excite a buyer? What is that special thing that you are really proud of? Of course you should have a picture of the front, but from what angle? What do you want to emphasize? What's the very best "look" you want the buyer to have when they review your flier at their home?
The other images should be there to motivate! Don't, as most agents do, think in terms of "features." Think in terms of "benefits." This means, simply, to excite the emotions of the buyer by giving them more reasons to buy your home than any other home. Similar to internet marketing, the question is "What benefit is this to me"? Is your kitchen light and bright with that large skylight? Does your built-in BBQ on your covered deck make entertaining special? Is your back yard unusually large? Show these things! And, photograph them so they are highlighted.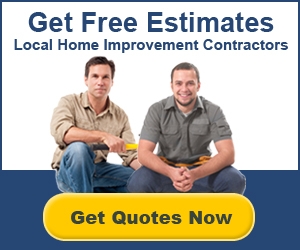 How about the written word. Drive around and pick up fliers from your neighborhood and surrounding areas. The copy (text) on most is pretty generic, isn't it. The copy should drive the buyer to buy!
Don't overdo the adjectives, but use words that impel people to dream. "Just painted" could be "Brand new, Earth-friendly designer colors!", "Vaulted ceiling in MB" could be "Spectacular sixteen foot vaulted, romantic Master!" You may have to write the flier yourself, or at least write those things you believe should be in it. Workwith your agent however, not against her, but make sure she is willing to work with you.
You must make the ads, the flier and everything else pertaining to selling your home be "benefit driven" and not just there because that's the way its always been done. Buyers are more sophisticated today and make their purchasing decisions on many criteria. Before you incorporate these home staging strategies to sell, click around this website for tips and ideas to help prepare the home. Also, search home staging strategies, home staging psychology or psychology of home sales for other ideas using the Bing Custom Search Box over there on the right.
… for any questions, concerns or problems on a remodeling or landscaping project, just click the carpenter's pencil above. We'll get back to you within 48 hours with solutions or advice on where to get solutions.
We never charge for help or advice!.
Recommended Reads....
Votes 100
Rating: 3 out of 5