… Like Faucets and Shower Heads
Low flow plumbing fixtures include toilets, low flow shower heads and faucet aerators. They've all been developed to save lots of water compared to conventional fixtures, while providing a similar feel to the water flow.
Conventional faucet aerators don't compensate for changes in inlet pressure, so the greater the water pressure, the more water you use. New technology compensates for pressure and seemingly provides the same flow regardless of pressure. And, as you can see by the images above, there's some really cool low flow plumbing designs coming on the market.
Low flow plumbing aerators are typically anywhere from .5 gpm (gallons per minute) to 2.2gpm. For the bathroom faucet, a half gallon per minute—typically considered ultra low flow— is probably sufficient. There are two main types of low-flow faucets and showerheads: aerating (the most popular) and non-aerating.
Aerating mixes air into the water stream. This maintains steady pressure so the flow has an even, full shower spray, but because air is mixed in with the water, the water temperature can cool down as it falls to the shower floor. Non-aerating adds a pulse to the water stream; maintaining temperature and delivering a strong spray.
The cost between regular flow aerators and low flow is very little and they all install in the exact same manner. In fact, shower heads with pressure ratings of 96+ (very strong) are available for under $50.
And you might get them for even cheaper online. Guaranteed Low Prices…Now Even Lower. Save with great deals only at homedepot.com!
Approximately 73% of the water used in a typical shower is hot water. Inexpensive and simple-to-install, low-flow shower heads and faucet aerators can reduce home water consumption and water heating costs by as much as 50%.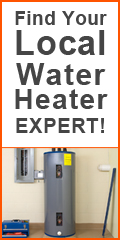 Faucet aerators replace the faucet head screen, lowering the flow by adding air to the spray.
Low-flow plumbing fixtures like showerheads either draw in air, or have it forced into the water stream by using compressed air. The air-water mixture under pressure creates a high velocity spray, which makes it seem like more water is coming out than there actually is.
And reducing hot water use saves energy because your hot water heater has less work to do. One problem, however, with low-flow plumbing such as shower heads and flow restrictors is that sometimes (and with some models) it takes longer to get clean than with regular shower heads. Patience, Grasshopper, patience. You are doing the right thing.
What home remodeling or improvements information are you looking for?. Try a local BING search of our site for your answers. The search box is in the right column, just enter your search term & CLICK!.
… for any questions, concerns or problems on a remodeling or landscaping project, just click the carpenter's pencil above. We'll get back to you within 48 hours with solutions or advice on where to get solutions.
We never charge for help or advice!.
Recommended Reads....
Votes 81
Rating: 4 out of 5