So Much More Than a Simple Barbie!
Whether basic or elaborate, an efficient up-to-date outdoor kitchen grill is essential to backyard kitchens. Instead of trying to grill on an old hibachi or portable barbecue, a nice outdoor brick grill or even a pre-built stainless steel grill can add convenience, function and allow you to prepare delicious meals as you would indoors.
Benefits of an Outdoor Grill
For those unsure whether a new outdoor kitchen grill is a worthy addition to their backyard kitchen, it's a good idea to take careful inventory of the benefits.
One benefit is the ability to cook as you would in your indoor kitchen, making outdoor entertaining much more convenient. And with pre-made barbecue grills or kits, installation takes very little time.
A quality grill also cuts down prep time for meals, since food and supplies won't have to be constantly carried back and forth from an indoor kitchen.
Charcoal vs. Gas Grills
When choosing an outdoor grill, two basic options are available – charcoal and gas. Both come with their own pros and cons. Charcoal grills offer benefits such as higher heat, enhanced flavor from the charcoal, and cooking that is "hands on." Gas grills have their own unique benefits, including convenience, no charcoal mess, temperature that is easily controlled, no problems with wind and a smoky flavor can even be added by using different woods to the gas grill.
In reality, neither grill option is better than the other. Personal preference will most likely dictate your choice. Depending on how often the grill is used and your unique lifestyle, comparing the benefits of both options should make choosing the right grill for the outdoor kitchen easier. Keep in mind that charcoal grills are usually cheaper, as some of the top-of-the-line gas options could set you back hundreds or even thousands of dollars.
Building Your Own Grill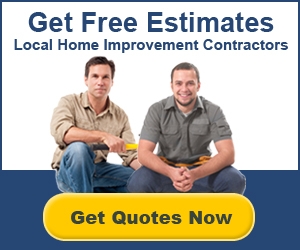 Once you've chosen the type of grill you want, it's time to start building the grill. Whether you choose an outdoor brick grill or a pre-fabricated unit, the first step is to plan the location for the grill within your backyard kitchen. The location should be practical and convenient. Choosing a pre-made or kit grill can make construction much easier and allows the grill to be easily installed into a grill island.
Building the grill in and making it permanent is essential to having it a central part of your "second kitchen." So, if you're not building from a kit, you should make sure that the countertop material works for the outdoors. Top choices that weather well are brick, stone, and stainless steel. Also, check out the many "faux" materials available. Instead of attaching the pre-made outdoor kitchen grill to a cart, permanently attach it to a surrounding counter or island.
Search outdoor grill kits, bbq grills or backyard grill ideas using the Bing Custom Search Box right -> for ideas.
… for any questions, concerns or problems on a remodeling or landscaping project, just click the carpenter's pencil above. We'll get back to you within 48 hours with solutions or advice on where to get solutions.
We never charge for help or advice!.
Recommended Reads....
Votes 118
Rating: 4 out of 5