This Random Cheap Ideas page came from a desire to apply cheap ideas to "expensive" projects like wood flooring, subway tiles, home theater systems and others and compile them into one place.
If you have any random cheap ideas you'd like to share, send 'em to us! They can be for any remodeling project, tool or money-saving trick that can save us all some money. Just click here and type your idea(s) in the "comments" area. We'd love to hear yours!
Dark faux wood floors? Mahogany and walnut can be expensive, so, why not buy oak instead and apply a walnut or other dark wood stain. You can purchase lower-grade flooring (#2) also, instead of the best (#1 clear), and save even more per square foot in materials.
Remember to order a little more than the normal 10% overage to allow for cracked or defective boards. Talk with the sales person at the retailers.

Like Subway tile?The smaller the tile, generally, the bigger the price. Subway tiles (left) are no exception. But youcan trim the expense of a subway tilebacksplash or bathroom wainscot drastically if you buy 12″ X 12″ tiles and cut them down yourself.
You'll get 8 slightly-smaller-than 3″ X 6″ out of each one foot square tile.
A 12″ X 12″ tile will cost you between $1 and $15 depending on the tile and the sale, compared with up to $20 per square foot for the 3″ X 6″ brick-shaped subway tiles.
Rent a wet saw for less than $50 per day, use wet black 100 grit sandpaper to slightly "round off" the edges and have your backsplash done on a Saturday afternoon!
And, if you get nice earthy tiles or a really cool color on sale for a dollar and cut them down, you'll have your subway tiles for 12½ cents each!
Wainscoting on the cheap? Custom wood-paneled wainscoting in an average-size 11′ X 13′ dining room, if installed by a contractor could cost $6,000 or more! That same skilled carpenter could create much the same look for about half that with some well-placed stock moldings over paneling. Here's one of the best random cheap ideas: do the job yourself for around $500.
Just take 4′ X 8″ sheets of paneling, cut them down to 36″ (two out of a sheet with scrap), trim with MDF molding top and bottom and paint. Or, check out what's available at the big Boxes for $30 to $75 per 8′ section of actual wainscot! A lot of these look great and anyone can do this.
A cheap home theater? Here's one of the random cheap ideas that could pay for all your TV toys!
 A custom home theater unit might easily cost up to $12,000 if made of cherry or maple and installed by a pro. A cheaper option is to assemble it from stock kitchencabinets! Really … most kitchen configurations have a mix of standard 24-inch-deep wall cabinets, open shelves, vanity drawer bases, and slender (18″ deep) pantry cabinets (use those on either side).
Finish the unit with matching crown moldings, filler strips, and maybe glass-front (or smoked plexiglas®) doors and it'll look like custom furniture. Use black fabric to look like or hide speakers.
The edge of granite? The average installed price for a granite countertop with a bullnose, or custom, edge is $2500! A Roman ogee edge (right) might cost another $12 to $15 per foot. A square edge could save you $500 to $1000 on an installed job. Any time you can cut down on the hand work you'll save.
But wait! Do the job yourself and pocket maybe another grand or so! Until just recently, solid surface countertops such as granite could only be installed by professionals. That's changing, and now "the rest of us" can design and install these products. Do a little research and maybe now you can afford that ogee edge!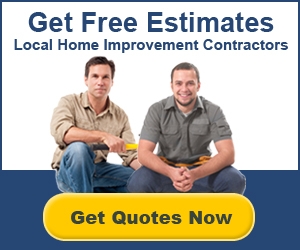 Got the blues? Blue countertops (and some other rare colors) can cost up to three times more than earth tones, grays, natural colors and even blacks! If you really must have blue, and its for a small bath or small kitchen island, you may still be in luck. Some stone yards have a "remnant" section—a place where you may find scraps left over or rejected from big jobs, odd sizes and whatever. You'll save over half if you can find something. Just be sure you get slabs over 25½" for kitchen counters, or 22½" for vanities.
Get that wine fridge and warming drawer for cheap! Here's one of the random cheap ideas that wasn't even available a few years ago. Many wealthier people discard perfectly good upscale appliances to replace themtheir decor ideas.
Salvage houses and yards are showing up all over the country now, allowing the rest of us to buy gently-used, upscale appliances like Viking, Sub-Zero and others for much, much less than retail. Donors get a tax write-off and we get a great deal! Search building supply salvage your town or salvage yard your town (ie. salvage yard Dallas, Tx) using the Bing Custom Search box over there on the right. Use this, and the other random cheap ideas to save money on all kinds of things!.
… for any questions, concerns or problems on a remodeling or landscaping project, just click the carpenter's pencil above. We'll get back to you within 48 hours with solutions or advice on where to get solutions.
We never charge for help or advice!.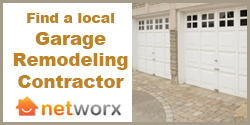 Recommended Reads....
Votes 76
Rating: 4 out of 5