SMALL KITCHEN REMODEL TIPS 
A few small kitchen remodel tips can help you make the right decisions if you're planning to sell your home. When people are looking for a home, sometimes the kitchen is the deciding factor.
Your kitchen doesn't need to look like it came out of a magazine, but no lime green fridge and worn out linoleum, either.
Focus on smart and affordable remodeling options that will improve your kitchen to help increase the value of your home and not on things that won't be noticed.
Always keep the buyer (who you don't know) in mind.
APPLIANCES
One of the best small kitchen remodel ideas is to make sure your appliances look nice. If they need a bit of rejuvenation, you have a couple of options that won't break the bank. Refacing the major appliances, such as dishwashers and refrigerators, is one of the less expensive options available. Face panels, like faux-wood, painted metal or stainless steel can be replaced or covered with an adhesive-backed material. Searchappliance reface using the Bing Search Box right.
Or simply paint them. Dolly them out into the garage or remove the panels, mask off anything you don't want sprayed and spray with an epoxy appliance paint. Nice used appliances can be found at reclamation centers and salvage companies also. Some are high-end appliances from people who simply wanted a different "look." Search "salvage building materials your town" (ie. salvage building materials dallas tx).
If your appliances look really bad and/or don't function well, you need to replace them. Nice matching appliances are important to some, and are a real selling point to many. Of course, if you have a period bungalow with black and white checkered flooring, perhaps the lime green fridge is perfect!
CABINETS
Changing the look of your cabinets is one of the large and small kitchen remodel efforts that makes a huge difference! And, doing that is easy. One option is to change the hardware. You'll spend only a few dollars for each and this simple change can provide a whole new look.
Painting or even replacing the doors can make your cabinets look like new for as low as $15 each (much less if purchased used). Search cabinet door, kitchen cabinet or used kitchen cabinet using the Bing Search Box or visit your local salvage center.
COUNTERTOPS
One of the very best small kitchen remodel projects that will alter the entire look of your kitchen. If you have laminate (Formica, Wilsonart, etc.) either strip off the old laminate and install new or tile over. For stone or solid surfaces, a thorough polishing may do the trick. Creating a uniquebacksplash or adding molding is a inexpensive way to make counters look great.
If you now have a counter top you're thinking of replacing with something different, consider tile. You could have a brand new tile countertop and backsplash for much, much less than you imagine. Peruse the tile area in the big boxes. Also, see kitchen countertops for ideas and options. Click on the in-text links there for more tips and info.
FLOORS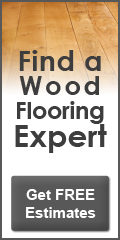 A dull, worn kitchen floor can be a real turn-off to potential buyers, so giving old floors a face-lift is a small kitchen remodel idea to really consider. Wood floors can be refinished and then stained and sealed. If you have stone or tile floors, scrubbing them with detergent and water, then sealing with a commercial sealer can have them looking new. And, a new tile floor (see tile – think floor) is an easy, fun project.
And, laying a laminate floor is is an incredibly easy project two people can do in less than a weekend. Lam flooring comes in any look you can imagine (Brazilian cherry, brick, marble, oak) because its a photograph. Really. A very high resolution image under a shell of polyurethane then bonded to a backing. Its inexpensive and needs very few tools to install. Check Craigslist, the Thrifties and the big boxes. You could easily have a brand new kitchen floor for less than $200.
With these simple tips you could transform your kitchen into a warm and exciting place to gather together while bumping up your equity and increasing the chance of a fast, profitable sale.
… for any questions, concerns or problems on a remodeling or landscaping project, just click the carpenter's pencil above. We'll get back to you within 48 hours with solutions or advice on where to get solutions.
We never charge for help or advice!.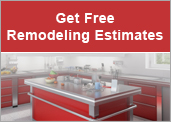 Recommended Reads....
Votes 93
Rating: 5 out of 5